Searching for a way to explore the unknown terrain of online dating in Japan?
We've got you covered! This guide has the perfect advice to make sure your experience is the best it can be.
Japan can be a tough country when trying to date beautiful women. That's what a Japanese client I had told me actually.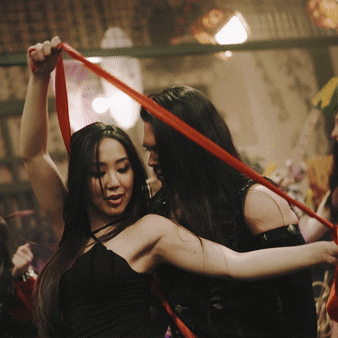 If you come from the west it might seem as women are more closed and traditional than in your country. If you're Japanese yourself, you probably want to experience something different and broaden up your horizons.
Whatever the case, this post will help you navigate in the terrain of Tinder in this country.
Introduction to Tinder in Japan
Tinder is a well-known dating application across the globe, Japan being no exception. It can be tricky to use this app when in Japan, due to the language barrier and cultural gaps.
For this reason, it's important to have some guidelines for success when using this application in Japan, especially in Tokyo. Representing yourself well, understanding conversation topics and the culture of online dating in this country are all key to having a smooth experience. Knowing how to make the most of the app both online and off, can help you find your next date or relationship!
Represent yourself well.
Understand conversation topics.
Understand the culture of online dating in Japan.
Make the most of the application both online and off.
Understanding the Japanese Dating Culture
In Japan, dating is more of an intentional event than a casual one. For success on Tinder in the country, it is essential to understand the culture. This includes being aware of social hierarchies, non-verbal communication cues, and the fact that age matters more than in western nations.
It is important to be mindful of hierarchies when conversing with potential dates, as well as their family and friends. Unlike western cultures, where everyone is seen as equal, this is not so in Japan. Respect to elders and those higher in the social ladder should always be given – even when dating.
Non-verbal communication and context clues are valued highly in Japanese culture. How messages are interpreted by others can depend on subtleties between body language and expressions, so these should be considered when interacting with potential Tinder matches or other people.
Lastly, age matters more than in western cultures. This can lead to judgement or criticism if someone dates someone older or younger than themselves. This should be borne in mind when approaching potential dates, and when meeting their family and friends – they can influence whether a romance develops.
Setting Up Your Tinder Profile
When setting up your Tinder profile, there are a few key points to keep in mind. Most of them are universal, but when it comes to Japan, there are some extra considerations.
Firstly, the profile pic. This is the main thing users will judge you on, so make sure it's clear and nice. It should show your personality and interests, without being too fake or over-edited.
Then, the bio. Keep it short but informative. Add in some interests and something quirky about yourself, to make sure you stand out. Japan values politeness and respect. Make sure your profile reflects this, not an aggressive tone that may put people off.
Finally, remember that the culture here in Japan is different. People expect good manners when chatting with matches, even if you don't go ahead and meet them. If you keep all this in mind and stay safe, Tinder can be a great way to find friends or even romance in Japan!
Best Practices for Interacting on Tinder in Japan
When using Tinder in Japan, follow some key practices for success. These tips will keep your online experience safe, fun, and useful.
First, read the profile of the person you like. This gives you an idea of who they are and if you share any interests. Also, check their age and preferences such as location or language.
Don't be too pushy when texting a girl for the first time. This might make other Japanese users feel uncomfortable, and they could block or unmatch you. Take it slow and build a relationship by talking about shared hobbies or everyday topics.
Be respectful when using Tinder in Japan. Remember there may be different cultural norms from your home country. Don't do anything inappropriate. Don't take it personally if someone doesn't respond positively. Simply move on to other conversations!
Unfortunately many people live in a dull life situation as many already know. This video below explains it all.
You may or may not want to do this but dating someone that needs that love might make a person in need smile.
Tips for Meeting Up in Person
Tempting as it may be to think of Tinder in Japan as just a place for casual hookups, there's more to it than that. People use it to find both serious relationships and short-term fun.
If you're in it just for the short-term, here are some tips for a successful and safe meetup:
Organise the meeting beforehand – decide on a time, place and who will accompany you for safety.
Be respectful of each other and the environment. Avoid anything that makes either of you uncomfortable, especially if alcohol is involved.
Discuss boundaries before you meet. Clearly communicate expectations of each other during the date.
Agree on an end time. This way, you can both part amicably if you don't choose to pursue further contact.
Common Mistakes to Avoid on this Dating App
Dating in a foreign country can be tricky, especially when it comes to online dating. Here are some pitfalls to avoid when trying Tinder in Japan:
Profile not complete – Create a great profile with pics and an interesting bio. Use language that shows who you really are and what you like. It's useless to swipe right continuously if your profile is not optimised.
Ignoring customs – Do your research; Japanese people are usually very particular about customs.
Too forward – In Japan, subtlety is key. No vulgar language or talk of intimate relationships.
Location overlook – When you match with someone, consider their distance. Long-distance dates may be inconvenient.
Not communicating – Reply quickly after getting messages, so your matches stay interested in talking to you!
Strategies for Long-term App Success
Maximizing chances of success with Japanese speakers requires different strategies than other countries. Japan's dating scene is traditional, so it's essential to understand the culture and customs. Here's how to get the edge:
Get to know Japanese customs. Japan is still a traditional society. Being familiar with gestures and dating etiquette can help you.
Craft a quality profile. Clear pictures, relevant info, and avoiding typos are all important.
Focus on quality connections. With more users than ever, it pays to focus on quality over quantity. Thoughtful messages instead of generic ones will make a difference.
Use varied conversation starters. To stand out and keep conversations going, try talking about shared interests or what makes them unique. Being thoughtful with great tinder icebreakers will go a long way.
Conclusion
All in all, it is absolutely doable to find success on this country! If you seek an engaging conversation partner or maybe something more, this app could be an ideal way to meet people.
You may also use other apps like Tinder, for example you could advertise yourself on Reddit, Instagram, or find people on another dating site.
If you plan to visit some rural places or want to use Tinder to meet women in big cities like Osaka, make sure you download other apps as well. The best place to find people is those popular with foreigners so that you avoid scam or fake profiles, especially if you want to meet someone for the first time.
To get the most out of it, be sure to use proper Japanese language. Also, craft an interesting profile that reflects your views and interests. And lastly, remember to show respect to the culture when using this popular dating app in Japan.
To avoid any miscommunication or awkwardness, bear these tips in mind:
Use proper Japanese language.
Craft an interesting profile that reflects your views and interests.
Show respect to the culture.
Then, you should be ready to find success on Tinder or even Bumble in Japan.
Frequently Asked Questions
Q: Is Tinder popular in Japan?
A: Yes, the app has gained popularity in Japan over the past few years, especially among young people and foreigners living in Japan. It is one of the most commonly used dating apps in the country.
Q: Are there any cultural differences that should be taken into consideration when meeting a stranger in Japan?
A: Yes, it is important to be aware of cultural differences when you meet new people in Japan. For example, Japanese people tend to value politeness, privacy and indirect communication, so it may be helpful to use polite language and avoid being too direct or aggressive in your messages.
Q: What kind of profile picture should I use on Tinder in Japan?
A: It is important to use a clear and recent photo of yourself on dating apps in Japan, as this will help you stand out and increase your chances of matching with someone. Avoid using group photos or photos that are too filtered or edited. Many Japanese people don't like that.
Q: How can I increase my chances of success in Japan?
A: To be successful in Japan, it is important to have a well-written profile and to be respectful and authentic in your interactions with others. It may also be helpful to learn some basic Japanese phrases to show that you are making an effort to understand and appreciate the local culture.
Q: What are some common mistakes that people make when trying Tinder in Japan?
A: Some common mistakes that people make include using overly sexual or aggressive messages, using inappropriate language, or not being respectful of cultural differences.
Q: Are there any specific tips for foreigners trying Tinder in Japan?
A: Yes, it may be helpful for foreigners to be upfront about their English ability and to use a mix of English and Japanese in their messages. They should also be respectful of cultural differences and be open to learning about Japanese culture and customs.
You'll find that work in Japan is taken very seriously. If you're hoping or looking for a serious relationship, better you get used to the daily life in this country and make it a common thing for you.
Latest posts by Sal Damiata
(see all)